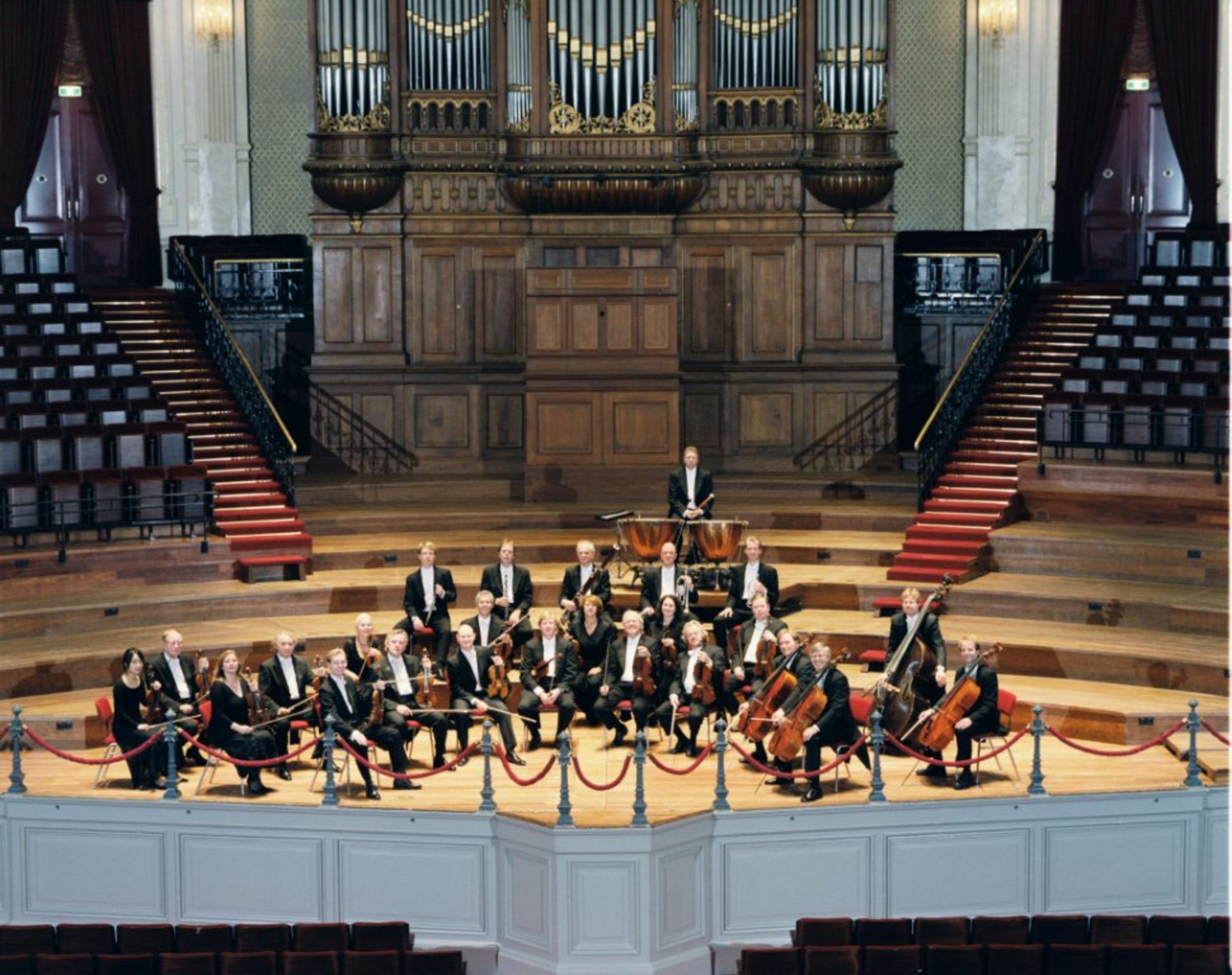 Concertgebouw Chamber Orchestra
The Concertgebouw Chamber Orchestra was established in 1987 and is made up of musicians from the world-famous Royal Concertgebouw Orchestra of Amsterdam. 
Over the years, the CCO has been invited to perform on several very important occasions in the Netherlands including the Inauguration of Queen Beatrix in 1980, the official visit of President Bush in 1989, and the Royal Wedding of Prince Willem Alexander and Princess Máxima in 2002. The CD, "The Music from the Royal Wedding", sold more than 75,000 copies, thereby attaining the unique "triple platinum" status.
The CCO has also attracted much international attention and has been invited for concert tours in Belgium, Italy, Spain, Germany, Finland, Portugal, Japan and India.
 The orchestra has made many well-received recordings. Their CD's of Schubert/Mahler and Beethoven/Mahler String Quartets received the highest score of "5 stars" for performance as well as sound technique from the respected BBC Music Magazine.
Recently they gained a tremdous success during the Wurzburg Festival as well as in Sofia , Bulgaria, as well as a succesful concerttour  in Germany.
Famous soloists who have performed with the Concertgebouw Chamber Orchestra include: Maria João Pires, Friedrich Gulda, Jaap van Zweden, Marietta Petkova, Vesko Eschkenazy, Ronald Brautigam, Janine Jansen, Mischa Maisky and Schlomo Mintz.